How I spent my summer vacation, 2005!
When I was much younger, I moved to New York City to try making a career in the performing arts. I had, charitably speaking, minimal success, although I was a featured actress in one low-budget film. During the summer of 2005, I had the opportunity to participate in two different independent films being produced in the Portland area.

The first film, "The Memorial Counselor," was directed by Patrick Sevigny and is currently in post production.
I was in two separate scenes, as two different characters, in this film.
Here's a picture from the first scene, in which I played a distraught widow at her husband's funeral.
(That's me, in the grey suit in front, with my friend, Vicki, standing behind us, adjusting her glasses.)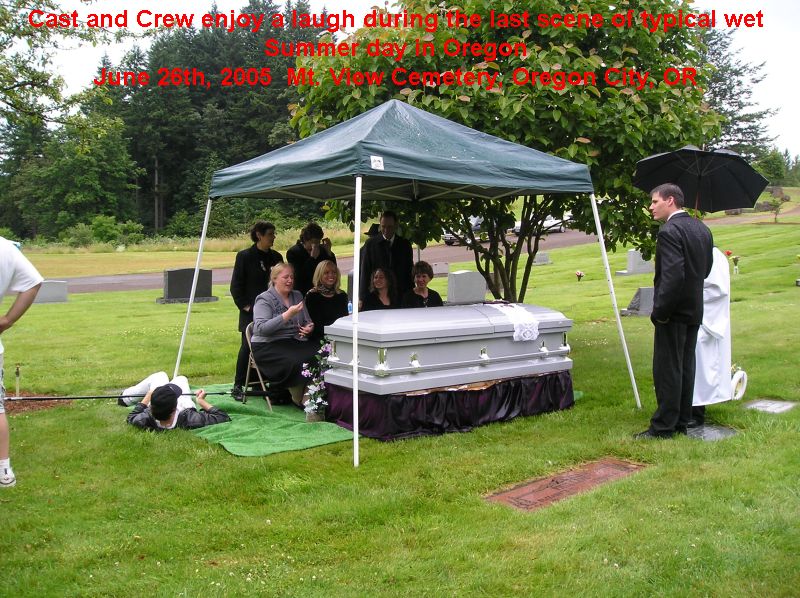 And here's a still from my second scene, which is set at a multi-level marketing type of convention.
The Wheezing Squeezebox of Doom and I were asked to provide accent music for the main speaker.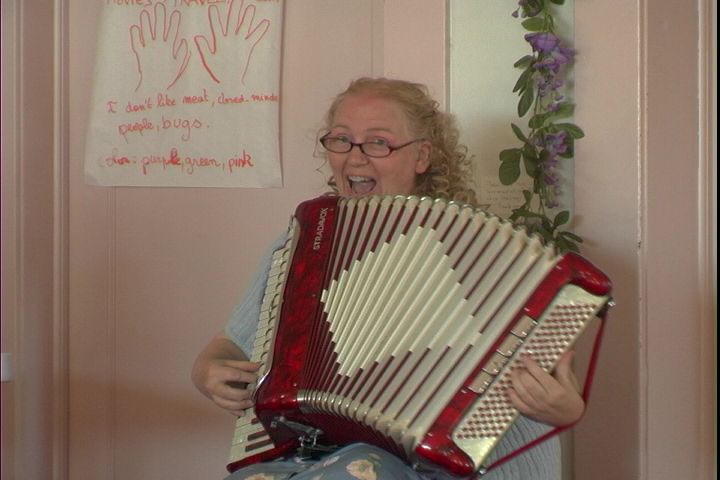 The second film, "Eviction Notice," is also in post production. I was an extra in this movie, and was chosen to play a psychiatric patient in a scene which took place at a mental hospital. I got to spend a day wandering around in my nightgown acting crazy -- quite fun!


More info on these films as it becomes available!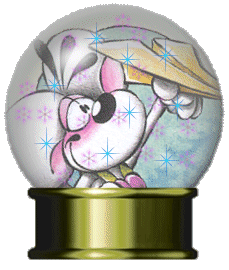 Fly Back to Home Page

"Stars" background and "Fly Back Home" waterglobe courtesy of Heidi's Graphics