Rainbow Kitty, Tasha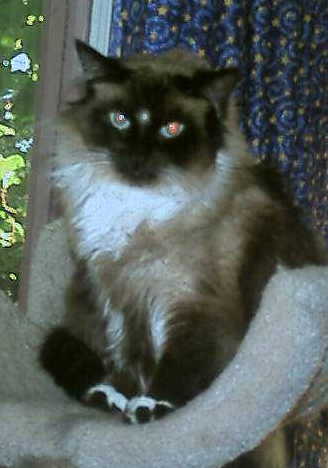 Tasha also exited the "Meezer Portal" in Crownpoint, New Mexico. She was found living under a portable classroom at Crownpoint High School and was lured inside by the promise of a nibble off a lunch tray. Mom tried to get Tasha into Siamese Rescue, but it just didn't seem to work out and, well, there's always room for just one more cat -- right?

Because of her size (14.5 pounds!), Tasha had a few nicknames: Tubby Tasha, Princess Butterball, and The Incredible Bulk. Of course, we never used these in her presence, because she didn't think the names were at ALL appropriate.

Tasha crossed the Rainbrow Bridge on September 14, 2002.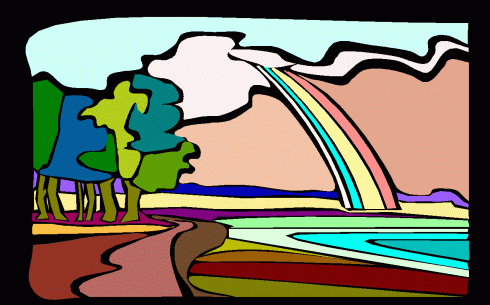 At only two years old, Tasha left this plane much too soon. She is both sorely missed and lovingly remembered.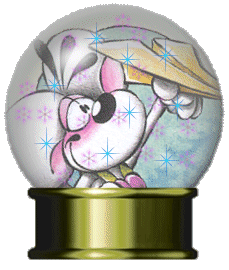 Fly Back to Home Page

"Stars" background and "Fly Back Home" waterglobe courtesy of Heidi's Graphics